I really like chocolate cake, in fact I like chocolate.  What does have you ever tried to bake a chocolate cake have to do with affiliate marketing?
Actually baking a cake has a lot to do with affiliate marketing.
Let me explain…
To make a chocolate cake: we both know you add the eggs, the flour, the sugar, the chocolate… you mix it all together, and you bake it for 30 minutes at 300 degrees and wallah – out pops a warm, delicious, gooey, chocolatey piece of heaven that smells like "Come and get it now"
Pretty simple, yes?
It's because you were given a recipe to follow!
Get the Results!
WORKS EVERY TIME
The earliest known written recipes date to 1730 BC and were recorded on cuneiform tablets found in Mesopotamia.
And just like baking a chocolate cake, success in affiliate marketing has a recipe to follow. A recipe that when followed attracts fresh new leads, customers, and business builders to you every single day.
Look, affiliate marketing companies want you to do 2 things:
Sell their products
Sell their products
Just like affiliate marketing companies I'm sure you want the same…sell product to make money and make a list of buyers to sell more product.
How Is Affiliate Marketing Different Than Network Marketing?
The major problem with Network Marketing is the company or your sponsor are giving you a recipe that causes resistance, and is painful to follow.
hotel meetings
home parties
prospecting strangers
list of friends & family
wear buttons
pass out cards
… I know I wasn't good at any of these, I despised doing them.
This is the exact recipe for frustration and lack of success.
The failure rate in network marketing is very high.  Typically 1 out of every 10 people prospected will join.
So now you have a team of lets say 100 members.  Typically 80% will quit within 6 months.  Then another 10% will quit in a year.  Only 5% will do something, while 5% will go on to build a business.
Why?
Just as there is a proven recipe for making a chocolate cake, there is no real recipe for building a successful network marketing business.
Affiliate Marketing
Is there a proven recipe for success in affiliate marketing?
Well sort-of.
The best one I know of is Nick's 30-Minute Escape Plan.
This is a well designed proven plan that has worked for 100's of years.
Is there a recipe in this Escape Plan?  Sure is!
It's because you were given a recipe to follow!
There's a new recipe that can almost guarantee you success.
There's a new-age 'recipe' that allows you to build your affiliate business from your computer without ever having to leave your home.
You see the problem with any business, be it network marketing, affiliate business, store front is getting customers ready to buy what you are offering.
With a home business opportunity the problem is even bigger.
You have to know email marketing, Facebook marketing, YouTube marketing, Autoresponders, Funnels, Lead pages, Capture pages, Pinterest, Blogging, and the list goes on.
How are you going to learn about these and so much more?
More about that later.
Another Problem With Network Marketing
Chances are there are THOUSANDS of distributors in the exact same company as you, trying to sell the exact same product and opportunity as you.
There's also THOUSANDS of distributors in other MLM companies with similar products selling the same products and business opportunity as you.
For example:  How many weight loss MLM companies are out there?  How many MLM vitamin companies are out there?  How many MLM juice companies are out there?
Each one saying they have the best product, best plan, etc:
SO THE QUESTION IS: "WHY WOULD SOMEONE BUY FROM YOU, VS THEM?"
It takes a lot of work that most network marketers are not willing to do.
This why the failure rate in network marketing is 90-95%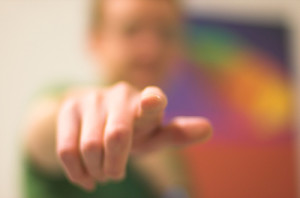 YOU are the answer, YOU are the miracle, and people are going to join your business and buy your products because of YOU.
FACT: PEOPLE JOIN PEOPLE – NOT COMPANIES.
I THINK WE CAN AGREE ON THIS?
So if people join and buy from people, what should you build IF you want to sell product, and make more money?
YOU!
Yes Build YOU! "this is the 'top earner recipe."
This is how you attract and never run out of fresh prospects to YOU every single day…
This is how YOU avoid getting (and feeling) rejected…
This is how YOU never have to do "meetings" or "bug people"…
This is how YOU build a long-term sustainable MLM business for your family that will flourish even if your network marketing company changes comp plans, or goes out of business…
YOU are the brand…Brand & Build YOU!
If you look around, every single top earner is branding themselves… and so should you! (even if you're brand new, never sponsored anybody, or never made a dime… we got you covered)
YOU are the business, NOT your MLM products or business opportunity.
Your MLM company is a residual revenue stream for your MLM business, and I hope you will sell a lot of their products, and make a ton of money… but YOU are the Brand & the Business… and YOU are why people will buy and join! your opportunity.
So how do you do it?
How do you actually attract fresh leads, customers, and new reps to you every single day?
Here's the ah-ha recipe that you must experience to make money in your network marketing business…
INSTEAD OF PITCHING YOUR PRODUCT LIKE EVERY OTHER BROKE BUSINESS OWNER… YOU FIRST GET CLEAR ON YOUR TARGET MARKET, AND THEN ADD VALUE THAT SERVES THAT TARGET MARKET…
Here's how to create your Target Market…Avatar
Adding Value to your target market simply means you create content that addresses your target market's challenges, problems, desires and pains… content that provides solutions, educates, and adds value to their lives (NOT just pitching & selling)
This content can be in form of videos, facebook, blog posts, youtube, instagram, twitter, face-to-face etc…
So Instead of pitching like every other broke business owner, you are now creating valuable content that your target market wants to consume because it addresses their problems; Which will help you establish credibility & authority, gain trust, build relationships, become the LEADER in your industry, and Brand & Build YOU!
This in turn will help you close more sales, recruit more reps, create more revenue streams, and build YOUR network marketing or MLM business just like the top earners are doing right now.
Before you even talk about your products or opportunity, learn something about them.  What do they want?  Do they want to loose weight?  Why?  Do they want to make more money?  Why?  Do they want to quit their job?  Why?
As you can see, look for the WHY.  Solve the Why and you have a customer, lead and a MLM business partner.
Get excited because as you read on, we are going to give you EVERYTHING to IMPLEMENT this 'Top Earner Brand YOU Recipe' in YOUR business today.
Honesty time: Executing the 'Top Earner Brand YOU Recipe' alone without the right training, tools, and community can be extremely difficult.
So we're going to hook you up with all 3 right now. Why? Because our mission is to help kids get their parents back, and our vision is to help good people like you create your life by design.
We're going to give you the tools! This includes a website builder to create simple websites and capture pages, a fortune 500-type crm (customer relationship manager) to follow up with interested prospects, and ready-to-go websites & lead magnets designed to GET LEADS TODAY for your network marketing business.
We're going to give you the community! This tight-knit family-like community provides 24×7 support, and truly wants you to succeed. Unlock VIP access to a priceless private facebook group of successful home business owners who will answer your questions within minutes. We've never seen anything like it…
AND YOU SHOULD KNOW THIS EXACT SYSTEM, TRAINING, CURRICULUM, EDUCATION, THESE TOOLS, AND THIS COMMUNITY HAVE CREATED SOME OF THE BIGGEST INTERNET NETWORK MARKETING SUPERSTARS YOU SEE ONLINE TODAY AND YOU CAN BE OUR NEXT SUCCESS STORY
Everything you need to build a rock solid MLM home business all in one place…..There is nothing else like this out there, PERIOD.
I'm not even asking you to make a decision right now… peek behind the curtain, and decide in 10 days if this is something that can grow your business.
We are removing any risk and putting it on our shoulders to make sure we deliver to you exactly what we promise… RESULTS IN YOUR NETWORK MARKETING COMPANY.
If you decide not to invest the $9.97 in yourself right now, nothing changes.
We can help you & your family create the lifestyle you were promised when you first got started.
Last Second BONUS: we're throwing in a free 1-on-1 1-Hour Coaching & Strategy Session valued at $397 absolutely free to make sure you GET RESULTS in YOUR network marketing business with this new marketing & branding approach.
YES, we actually do want you to succeed! YES you too can make serious money in network marketing! We'll prove it to you…
The step-by-step training courses, the tools & software, the community & support, all scientifically engineered to BRAND YOU, get leads, and sponsor reps so you can finally make money in your network marketing business… that's all we're promising.
This is the step-by-step 'Top Earner Brand YOU Recipe' to grow any network marketing business…
It's just like the recipe you followed as a kid to bake that delicious chocolate cake… and when followed, this 'Top Earner Recipe' works every time.
Imagine…
No more chasing, cold calling, convincing
No more hotel meetings and home parties
No more prospecting strangers
No more rejection
No more struggle, shame, or pain
And imagine never running out of interested prospects to talk to
IT'S HERE… IT'S POSSIBLE… AND IT'S PROVEN!
Real marketing, real results! Give yourself a fighting chance, follow the system & recipe, and build your dream business today.
Take your no-brainer 100% risk-free test drive today, get instant access to EVERYTHING on the next page, and welcome to the family… we are waiting for you with something special on the next page!